Twin Realty Group provides Austin, Texas with the highest quality service available in the residential real estate industry. In addition to buying, selling and leasing residential properties throughout the Austin area, Twin Realty Group offers specialty services to multilingual clients and those making international relocation.

Our Mission is to empower our clients to make the biggest purchasing decision of their life. To educate, guide and deliver the up most professional real estate service while building long lasting relationships with each client.

Lourdes Norton

Lourdes Norton is the founder and owner of Twin Realty Group, Austin's leading boutique residential real estate firm. With over ten years' experience in business, marketing, and international affairs, Lourdes thrives on helping Austin families turn the home of their dreams into today's dream home. In addition to helping her clients navigate the overwhelming processes involved in finding, funding, and purchasing a home, Lourdes finds incredible satisfaction in helping families procure the perfect home in which to build their lives, raise their children, and pursue their own version of the American dream.

With a Master's degree in International Affairs and a background in sales and project management, Lourdes is well-versed in serving the needs of a diverse community while demonstrating the kind of comprehensive leadership and multitasking skills crucial to closing the deal. Fluent in English, Spanish and Italian, Lourdes has crafted Twin Realty Group to serve the needs of every type of Austin resident, and expanded the company to assist multilingual clients and those making international relocations.



Jennifer Graham
Jennifer grew up in a Military Family where moving was part of life. Having moved over 31 times, she understands the importance of knowing your Market to Sell, and the heart to heart necessity of nestling into a community when looking to Buy. Whether you want the best schools, or the best investments, Jennifer works hard on your behalf to make your goals a reality. She began her career in Real Estate in New York City in 2001. Her focus was to bring residents back to downtown following 9/11. As an Agent, she met success with multiple fortuities to not only assist people in finding their Homes, but to help instill comfort and confidence along the way. After moving back to Texas, 2006 brought an opportunity to expand her horizons; Jennifer picked up her license in the Lending industry to gain a thorough knowledge of the other side of the equation. This awareness has further supported smoother, more relaxing, transactions and experiences. In 2013, Jennifer again added to her skillset by working for 12 months within the Interior Design and Staging industry. This education has proven invaluable, helping to deepen her clients' trust while also saving them time and money. Communication, Accessibility, Reliability- working with Jennifer you'll "Look. Love. Live"- Happily Ever After!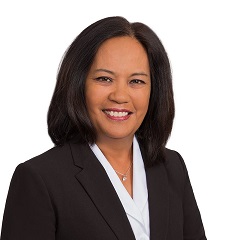 Diane Garrard
Let's face it, real estate transactions are stressful even under the best of circumstances. Numerous tiny hiccups can easily and quickly throw things off-course – appraisal, title, and survey problems – you name it. With the dizzying number of agents to choose from today, the most important characteristic of any realtor is their ability to predict, prevent, and protect clients from these issues. An agent for over seven years and boasting more than $13 million in closings, Diane Garrard is not only a market expert, but is hyper-focused on the client experience and the critical details that can make or break the deal – thus her personal motto: 'Your Home is My Business.'
Understanding that few decisions will rival that of buying or selling a home, Diane applies a tenacious spirit, strong negotiation skills and service-obsessed attitude to every transaction – large or small. Additionally, she maintains an extensive network of builders, contractors and industry professionals to help buyers and sellers realize the highest possible value from their real estate investment and best overall experience.
Known as 'cheerful, with a can-do attitude,' past clients report that working with Diane is a breeze. An Austin resident for more than 20 years, Diane is an avid tennis player, outdoor music aficionado, community volunteer, and mother of two grown sons.
She earned her designation of Graduate of the Realtor Institute in 2011 and rigorously continues her real estate training to ensure she is always up-to-date on industry and market trends to ensure successful transactions and happy clients.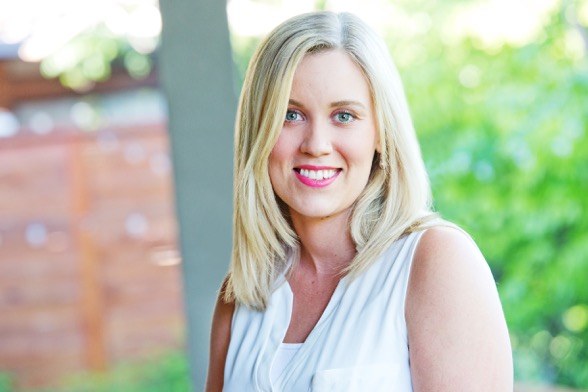 Shea Larson
A native Austinite, Shea has watched the city grow and change over 30 years. As the years have passed, rental prices have risen to record levels. At age 23 Shea decided that investing in Austin's real restate was a far better option than renting. Buying her own home was the right decision and one she has never regretted. She is now passionate about helping others realize their own unique real estate vision – whether that means buying a dream home, investment property, or retirement nest. After graduating from The University of Texas with a Bachelor of Science in Communications, Shea worked as coordinator for a Productivity and Time Management Company in Austin. Over time she was increasingly drawn to production and design projects beyond the office. Most especially, Shea found great joy in working with individuals to improve, beautify, and bring order to their home environments. Eventually she created her own staging and organizing company —Tou-Shea — where a life-long interest in helping others grew exponentially. This process naturally evolved into helping individuals and families with one of life's most important decisions: buying and selling their homes! Shea's enthusiasm, keen problem-solving ability, and remarkable interpersonal skills result in many of her clients becoming "forever-clients" and friends. If you are looking for someone to guide you through the entire search and purchase/selling process, look no further. Shea's team can ease all your prepping, staging and moving needs. Because of her uniquely strong organizational skills, Shea is perfectly suited to manage all the varied and complex pieces involved in moving. Whether you are searching for your very first home or for your 10th, Shea can provide the strong support you deserve and, as your very own "Residential Moving Specialist", will bring loads of energy and joy to the moving process!