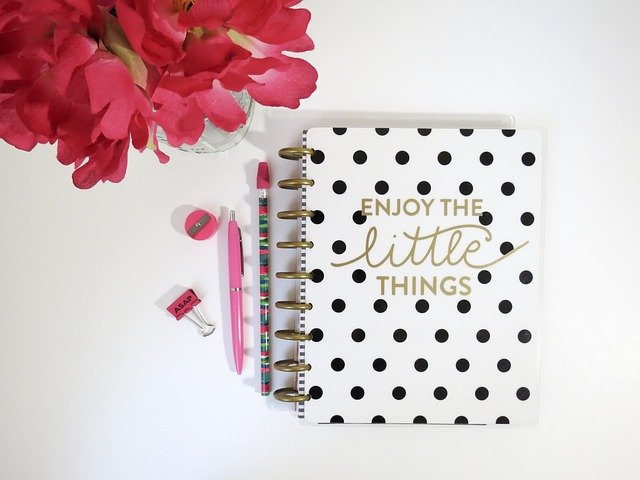 If you saw my December newsletter, you know that last year was a difficult one for me personally. As I looked back on the lessons that my losses taught me, I quickly knew what I wanted my theme to be for 2020 — "be intentional." This year, I want to be more intentional with my time, with how I choose to be present in everyday moments, and how I appreciate my blessings without taking them for granted.

I love setting a theme for each year because it not only helps me reflect on the previous year, but it also helps me apply those lessons to the next one. Rather than setting tons of resolutions, a word or theme for the new year is a meaningful way to change my mindset. Sometimes, it isn't so easy to come up with a theme or a word to focus on for your entire year, though, so here are a few tips to help you set a theme for your year, too.
Reflect
Look back on the last year of your life. Hopefully it was a great one, but whether it was good or difficult, what were the biggest lessons you learned? For me, reflecting on these lessons quickly made my theme clear. If many lessons come to mind, it might be helpful to write them down and review them side-by-side to see if any there are any consistent similarities between them.

Envision
How do you want the upcoming year to be different from last year? Maybe there aren't specific lessons about the previous year that inspire you, but there is something that left you unsatisfied or ready for change. Whatever it is, when you envision having a great year, what would be different from the last one?

Focus
Next, ask yourself how you want to apply those lessons or changes in the future. Can you boil these changes down to a word or two? If you can't find one overarching change to focus on, try to narrow your list down by thinking about which lessons were most meaningful to you. I learned a lot over the last year, but some lessons were obviously much more significant than others. The lessons that impacted me the most and made me want to approach 2019 differently were the ones that determined my theme.

Envision
The key to sticking with your theme for the whole year is to choose a one that's meaningful to you. Then capture it with a short, memorable word or phrase that you can easily recall throughout the year, and think through specific situations you will want to apply it to. Start creating space for your theme in your year by making plans that support it. I've already started spending more quality time with my family and friends, which gives me more opportunities to be intentional and grateful. Depending on what your theme is, it might even be helpful to add it as a reminder to your calendar or to post it somewhere you'll see it often.
A theme can help guide the other goals you set for the year and can give you a compass to return to as the year goes on. Once you have your theme, please share it with me.