As we close out our series, it's time to start seriously considering how you'll manage your investment property when you find it. Your first thought is likely that you'll hire a property management company. While this is definitely an option, it will cost 7 – 15 percent of your rent per month, which can quickly consume your profits and even erode the feasibility of an investment property altogether. If you only have one or even two long-term rental properties, it's actually possible to manage them yourself. (See last week's article for why the same isn't necessarily true for a short-term rental.)

How much time would managing your investment property require on a regular basis? The reality is that it will depend on your tenants. For the periods between tenants, you'll likely hire a realtor to put the property on the market for you, so that shouldn't overwhelm you. While you have tenants, the time commitment is similar to maintaining the home you own. There are periods where your tenant won't need anything from you because everything will be in working order. Then several things could break in one month. You can't really boil the time commitment down to a monthly basis — it will vary as needs arise for the property. However, with the following tips, you can manage busier times as efficiently as possible:

Look Into A Home Warranty
If you don't already have a variety of tradesmen on speed dial, it might be convenient to purchase a home warranty. For around $500 per year, you can simply file a claim online when issues arise. The warranty company will then find a service provider, who will coordinate appointments with your tenant directly. Aside from the service fee, the warranty company will also probably cover most minor repairs. With one click, small issues can be easily managed.

It is worth noting, though, that you should have realistic expectations of your warranty. The company you contract likely won't cover the full cost of replacing a broken appliance or home system—they'll only cover the equivalent of what they're replacing (even if it's a 20-year-old AC unit). In cases where something big has completely failed, it may be better to take the warranty company's check and find a service provider you trust with a sizable job. (Pro tip: call us for recommendations on reliable providers.)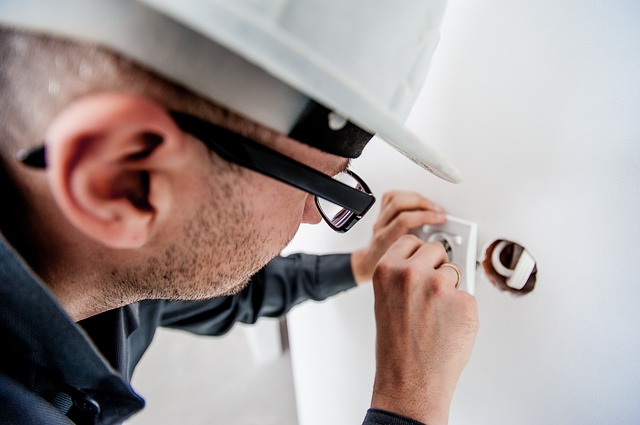 Install Convenient Home Features
Adding some small upgrades, like a keypad door lock, is a great way to make managing a home more convenient. Rather than coordinating appointments around when someone can let vendors or cleaning crews into the house, you can create temporary access codes to let them in. These simple upgrades may also make the property more appealing to tenants.

If You're Out of Town, Have a Person You Can Call
Managing a property from a distance isn't impossible. You can use all of the tips above to make it work, but you should also have someone who can go to the home in case of emergency. This should be someone who has agreed to be paid on an hourly (not monthly) basis for just such occasions. With this fail-safe in place, having a self-managed investment property in another city becomes a lot more feasible.
If you aren't sure that managing your investment property would work for you, call us at (512) 501-5451. Let's talk about your needs to find the right solution.